Number 1 for Stone Floor Cleaning and Vinyl Floor Restoration

ARE THESE YOUR FLOOR CLEANING REQUIREMENTS?
Can stone floor cleaning be your answer? Are you looking for:
GREAT LOOKING FLOORS
LEAST POSSIBLE DISRUPTION
TIMES AND DAYS TO SUIT
YOU DON'T WANT TO BREAK THE BANK DOING IT
CLEARVIEW FLOOR CARE CAN HELP!
Your floor represents a big investment. Therefore it makes sense to look after it; we can keep it looking great and help it last a lot longer. Stone floor cleaning is a cost-effective service.
For a FREE site survey fill in the form below and we will contact you as soon as possible. Alternatively, please call us on 01494 727422.
At Clearview floor care, we know that investing in hard floor surfaces is expensive. Starting with natural stone, through to porcelain, ceramic to vinyl floors and linoleum. Inevitably you will want your floors looking good and lasting as long as possible.
Consequently, deep cleaning and maintenance will help you do just that.
Periodically you may need your stone floors stripped and resealed….. we can advise you of that! And don't worry we don't advise doing this unless they actually need it!
You can also rest assured that we have full liability insurance. This means that your floors are fully protected during the stone floor cleaning process.
CLEARVIEW ARE SPECIALISTS IN: FLOOR CLEANING AND RESTORATION, FLOOR MAINTENANCE AND AFTERCARE
Our refurbishment and maintenance program provides appropriate methods of floor cleaning, restoration and maintenance for the following types of flooring: –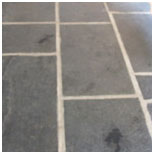 – Marble
– Limestone
– Travertine
– Terrazzo
– Slate
– Quarry tiles
– York stone
– Sand stone
– Porcelain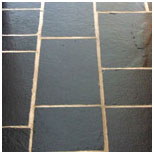 – Ceramic
AND..
– Amtico
– Karndean
– Viynl
– Linolium
AND..
– Tile and grout
– Carpets
Once you have had your floors bought back to their best condition, why not let us keep them looking great ALL THE TIME? So that this is possible we have set up a regular maintenance program. Therefore you are able to keep in control of them without having to leave them deteriorate again.
Stone Floor Cleaning is offered for:
                        Marble

ClearView Stone Care provides
Marble Cleaning
and
Marble Polishing.
This is combined with maintenance programmes for hotels, commercial offices and domestic homes. Finally, you can have old, sad looking, marble, deep cleaned, sealed and polished to a wonderful appearance. You'll be amazed at the absolutely stunning results, returning your marble to a great looking condition.
Granite

One of the hardest natural stones on the planet,
Granite tiles
have been used in building for thousands of years. As a result, granite polishing is one of the most difficult and time consuming services a
stone restoration
expert can provide. Most of all, this is due to its hardness. However, our craftsmen use diamond pads to expertly remove scratches and blemishes, followed by a unique granite sealing and polishing process to develop a high shine.
Travertine

Firstly, travertine is considered to be one of the most popular stones.
Travertine tiles
greatly enhance the look of hotel and commercial receptions areas, exquisite bathrooms and elegant floors. The sting in the tail?
Travertine floors
can be easily stained and therefore requires regular, professional care and maintenance.  Most of all: ClearView Craftsmen can clean and polish Travertine to absolutely stunning results.
Terrazzo

Terrazzo is becoming extremely popular as more people are unearthing great looking floors which may have been hidden for years beneath carpeting.  With new techniques and solutions for
Terrazzo cleaning
, removing spots, spills and stains you can expect wonderful new looking
Terrazzo floors
. Whether it's a matt or high gloss finish, you have a wide choice of Terrazzo Sealing and Polishing.
Slate

The finishes on
slate flooring
tiles vary from rustic and traditional to very smooth slates that give a natural feel.  To avoid scratches and building up of dirt, regular cleaning is vital.
Slate tiles
can contain a number of vibrant colours which can be beautifully enhanced by our craftsmen when cleaning and sealing the slate.  Specialist
slate sealer
and colour enhancers will also rejuvenate and protect the natural look of the slate.
Limestone

Like Travertine, Limestone is also considered by many to be one the most popular stones. 
Limestone tiles
greatly enhance the look of hotel and commercial receptions areas, exquisite bathrooms and elegant floors. The sting in the tail?
Limestone floors
can be easily stained and therefore regular, professional care and maintenance is vital.  ClearView Craftsmen can clean, seal and polish Limestone to provide absolutely spectacular results.
Terracotta

Terracotta tiles
are traditional and authentic looking, possessing warmth, charm and character.  But theattractive, characteristic glaze of terracotta tile can be soft and prone to scratching, becoming dull looking. To regain that beautiful, warm effect, let our professionals, strip, clean, seal and re-finish your T
erracotta flooring
, to a matt or wet-look finish restoring it's natural beauty.
Ceramic

New techniques in the manufacture of Porcelain and
ceramic tiles
enables the manufacturer to produce a tile which can look like most types of
natural stone
, including marble and therefore is becoming extremely popular. Our knowledge of Porcelain and
Ceramic Tile Cleaning products
and restoration ensures the best of Porcelain Tile cleaning, ceramic tile cleaning, grout cleaning and sealing.
Porcelain

There appears to be no let up in the surge and popularity of
Porcelain tiles
as a floor surface.  Amazingly, Porcelain can now be manufactured to look like most other stones, including marble, which can be confusing (and fatal) for the building owner and uneducated restoration company. For your confidence and reassurance; ClearView can use new techniques to clean and polish
Porcelain floor tiles
to a plush and lustrous finish.
Grout

Filthy tiles and grout lines? Give your tiled and grout floors that freshly laid look by having our craftsmen, remove deep seated soils and fats. We will revive filthy tiles and dirty, unhealthy grout lines. You will love how effective this
grout cleaning
and sealing system works, returning old tiles and grout to near new looking condition.  Book your
tile and grout cleaning
and sealing today
Sandstone

Sandstone is a beautiful and timeless stone which adds warmth, quality and luxury to any room in your home or business premises. To prevent ugly spots, spills and ingrained soil, Professional
Sandstone Cleaning
, Sealing and Maintenance is vital to maintaining the look and longevity of the
Sandstone floor
. ClearView craftsmen will restore your Sandstone floor and advise how you can best maintain it.
Worktops

Marble
worktop cleaning and sealing – overtime, your marble worktop becomes dull and scratched.  It obviously looses its shine and lustre.  Acid based spills such as soft drinks could etch and dull the stone.  Regular, cleaning and maintenance of your
marble worktop
is very important in order for it to maintain its lustre, shine, and attractive qualities that you loved so much.
Granite worktop cleaning and sealing – Granite countertops are beautiful and each piece is like your very own, unique work of art.  But Granite requires regular maintenance. Besides just cleaning your countertops, you'll need to make sure the granite countertops are sealed periodically to prevent liquids seeping into the granite, preventing unsightly stains. Granite staining can be difficult to remove but often is achievable.
ClearView look to offer a comprehensive stone cleaning and restoration service and our time-served knowledge, experience and training and formed a strong base for our superior services. Contact us on 01494 727422 to find out more! We offer a comprehensive range of services including carpet cleaning; find out more information here.