Cleaning carpets is a fascinating process that can offer varying challenges from job to job. This stems from different stains, carpet types and amount of foot fall. Due to this variations it is important that we employ our time-served knowledge, which ensures that we are able to offer the best-available finishes for our clients.
We have devised an exceptional carpet cleaning process that we offer to both domestic and commercial clients. The way in which we approach commercial carpet cleaning demands a different approach but the process is the same.
How to Clean Carpets:
Step 1: the carpet is vacuumed with a high-filtration vacuum. This cleaning system has been designed to offer optimum performance for professional cleaning.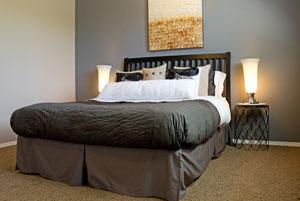 Step 2: difficult stains are treated with a pre-spot treatment. This is where our experience is pivotal to ensure the overall success of the job.
Step 3: a pre-spray is then applied to the carpet. This is a specifically designed heavy-duty product formulation. It works to lift oil and dirt from the fibres of the carpet. This is then extracted with our hot water extraction machinery.
Step 4: we then thoroughly rinse the carpet which ensures that re-soiling doesn't happen. This keeps your carpets cleaner for longer.
Step 5: furniture is protected from any colour that may leach out from the damp carpet. From this point, where appropriate, the carpet is groomed to achieve a tangle-free and fluffy finish.
Step 6: If applicable a carpet protector is applied that offers resistance against possible spillages. Our top tip is to ensure that any spill is dabbed up as soon as possible. This will increase the likelihood that it will not turn into a stain.
If you would like to enquire about our carpet cleaning services please call to arrange a free, no obligation quotation today on 01494 727422.