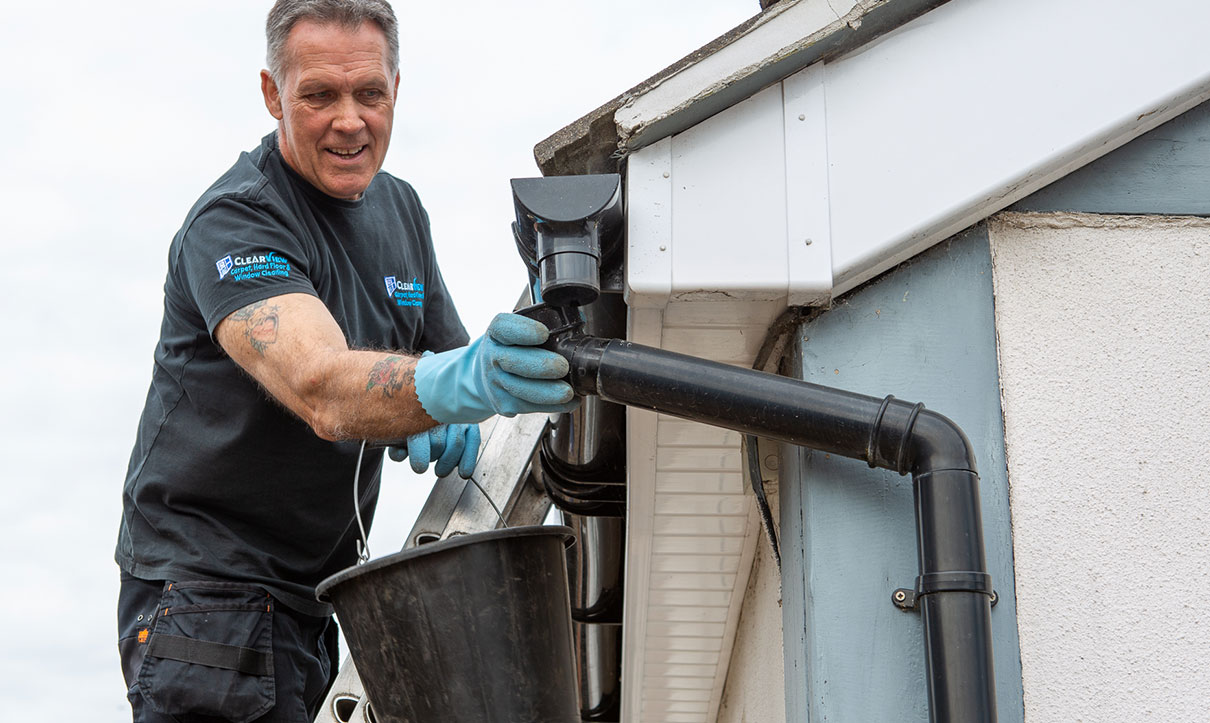 Choose the Gutter Cleaning Specialists
The primary function of gutter cleaning, as you might expect, is to get leaves and other debris out of your gutters. However, proper gutter cleaning involves a lot more than throwing leaves out of your gutter.
Gutters should also be inspected for structural integrity including the seams between individual gutter panels, the joints between gutters and down pipes, and that your gutters are securely attached to your home. Any defect can significantly impair your guttering system from safely diverting water away from your home.
We do not just pull out the leaves and leave. We also flush out the system to clean out the roof grit, small debris and muck left at the bottom. This also lets us know that everything is flowing correctly and that the downpipes are clear.
We also do an overall gutter inspection of the system to ensure the gutters and downpipes are fully secured to the house.
Clearview uses only professional ladders and other gutter cleaning equipment to get the job completed safely and in a timely manner. We are fully insured to protect you in case of any damage or injury. All our work is completed by hand, not by using a power washer or leaf blower that causes a mess to your home and landscaping.