Conservatories
Even though modern conservatories are made from low maintenance materials, some maintenance must still be performed to keep it looking as good as the day it was built.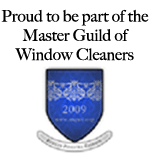 Periodic conservatory cleaning ensures that algae build-up on conservatory roofs and gutters is controlled, avoiding those unsightly green stains and loss of light inside, which if left untreated can become increasingly difficult to remove.
Conservatories can be so elegant in their appearance; the likelihood is that if someone has invested in building a conservatory that they would like the opportunity of bringing the outside, in. To be able to upkeep this, the glass on a conservatory must be kept clean to make sure it remains looking at its best.
We use commercial cleaning products, which remove traces of discolouration, moss, algae and cigarette staining to achieve maximum effect. Your conservatory can be left looking brand new.
Our conservatory cleaning service includes:
Removal of debris from gutters (to avoid potential blockages)
Washing gutters inside and out
Our TOP TIP: is to make sure that the product formulations that you use are specifically made for the material that you are using them on. Incorrect selection of a product could damage your conservatory. However, the correct cleaning solutions will offer a superior clean.
We are able to complete the task in a timely manner and all of the work is carried out to ensure the windows are left gleaming. Our services are flexible so that you are able to select a routine maintenance plan that suits you. We will work around your individual requirements where possible and will always offer information and advice.
Contact ClearView today on 01494 727422 to arrange our gutter cleaning and conservatory cleaning services; we aim to provide a comprehensive range of services to be a one-stop solution for your home cleaning needs.