Carpet protection is really important. When you are considering whether to employ a professional carpet cleaner there may be questions that you are looking to have answered. It is really important that you feel well-informed with regards to the carpet cleaning and carpet protection service.
We have devised some questions below that may help clarify possibly unanswered questions.
What is more important; the cleaning solution or the cleaning equipment?
The answer to this question is easy as both are equally important. The carpet cleaning solutions available to professionals are in a more concentrated form. This alone does not make the difference as the trade equipment used to apply these solutions is also needed.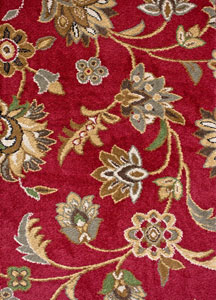 This equipment includes vacuums and agitators. Our truck mounted machinery offers high-powered filtration systems. This system means the difference between a good and a great cleaned carpet. It also ensures the longevity of the clean as it ensures no residue is left on the carpet fibres. This is often the issue caused by lesser machines and will inevitably result in faster re-soiling.
Would wet cleaning or dry cleaning be more suitable?
This will be decided at the point of the survey. It will likely be dictated by the carpet fibre type and the level to which the carpet is soiled. Hot water extraction is a popular service as it offers such an incredible deep clean service.
This offers an insight into the ways in which carpet cleaning can be tailored. The best provision will be decided and discussed prior to work commencing.
Why choose a professional carpet cleaner?
We have discussed the equipment and solutions available to us. This is combined with our experience and knowledge of carpet protection. This, in short, means that you will receive the best-possible clean with the assurance of future carpet protection. Issues caused by DIY carpet cleaning can include:
The application of too much carpet shampoo (leaving heavy residue within the fibres)
The application of too much water (which can cause lasting damage to carpets)
If you would like to discuss carpet protection services please call today on 01296 294304.