Carpet cleaners offer an exceptional service. Some individuals feel as though professional carpet cleaning is a luxury and not a necessity. The following detail will provide you with assurance that this is not the truth.
Unhealthy contaminants collect in the carpet fibres as a primary function of carpets is to filter these, making the surrounding air healthier. This ability is not infinite and carpets require regular cleaning to enable them to properly function.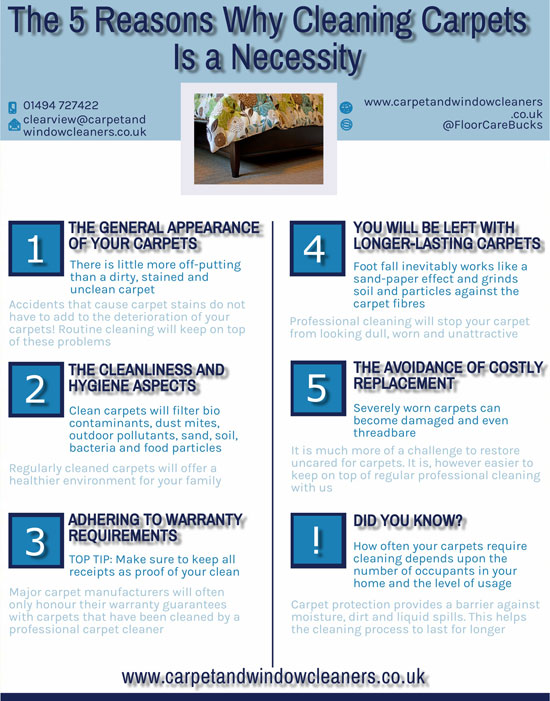 It's likely that your carpets will suffer accidental stains over the festive period. If you would like to arrange a quotation for us to clean your carpets in the New Year please call today on 01296 294304. We are professional carpet cleaners serving Buckinghamshire and the surrounding areas.
What our customers think:
"I have used Clearview for window and carpet cleaning on a domestic and commercial basis for the past 15 years. They always do an excellent job and carry out their work in a professional manner. I highly recommend Clive and his team to you.
" – Dawn Parkes
"Clive and the team at Clearview proved to be very reliable and professional. I was very impressed with the result of the carpet cleaning they carried out for me. Defiently would recommended them!
" – Georgia Donnison
"Amazing support and value for money, professionals and flexible, responsive and very respectful of our care environments." – Alina Paun