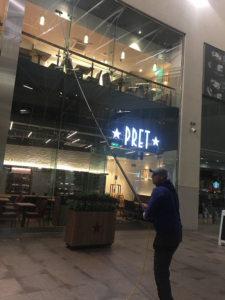 We are time-served commercial window cleaners serving Buckinghamshire. Over the years we have built up a huge customer base. We offer a range of routine cleaning and maintenance plans for our commercial window cleaning clients.
* (Please note this is also available for our home window cleaning clients as well).
Cleaning commercial windows needs a flexible and accommodating approach, without exception. The same can be said for domestic clients, but a huge amount of trust is built between us and each of our clients.
They wish to delegate the task of window cleaning to us and we are happy to take on that job. Alongside this, we take great pride in our work so will always find the best solution for cleaning windows.
A couple of our recent clients have reviewed our window cleaning services:
"Clearview is an excellent company using purified water to clean windows, and this means no residue when they dry. They have cleaned my windows for approx 5 years now, having been recommended by a neighbour. The workmen are always courteous, conscientious and efficient."

– Customer in Gerrards Cross
"The cleaning was quick and efficient. The guys were on time and polite. Can't ask for anymore."

– Customer in Aylesbury
"Great job from start to finish. Highly recommend"

– Customer in Amersham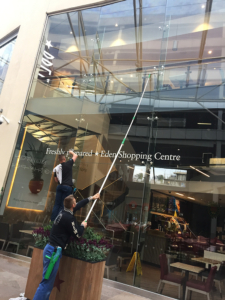 Window Cleaning Programmes Available…
Internal / External window cleaning and
Daily / Weekly / Fortnightly / Monthly / Bi Monthly and
6 Monthly or Annually
However, it is important to remember that we always aim to tailor our window cleaning services depending on your need.
We clean windows for offices, care homes, restaurants, bars and clubs, schools and universities and hotels. Please contact us with any questions you may have. We are happy to discuss your options and offer a friendly and professional approach to window cleaning.
We aim to be your one-stop Company for all your window cleaning, carpet cleaning and floor cleaning needs. Call today on 01296 294304 or 07765 955312.