Removing pet stains can be quite tricky. They can leave stains from accidents or general use. Either way, it is important to keep on top of carpet cleaning. If you have a home with pets, regular professional carpet cleaning is even more important. This service will help keep your home hygienically clean.
I think we can all agree that homes with animals and children have an additional challenge. Our pets are our best friends. However, they can be our carpets worst enemy. However, there are ways in which we can help with this.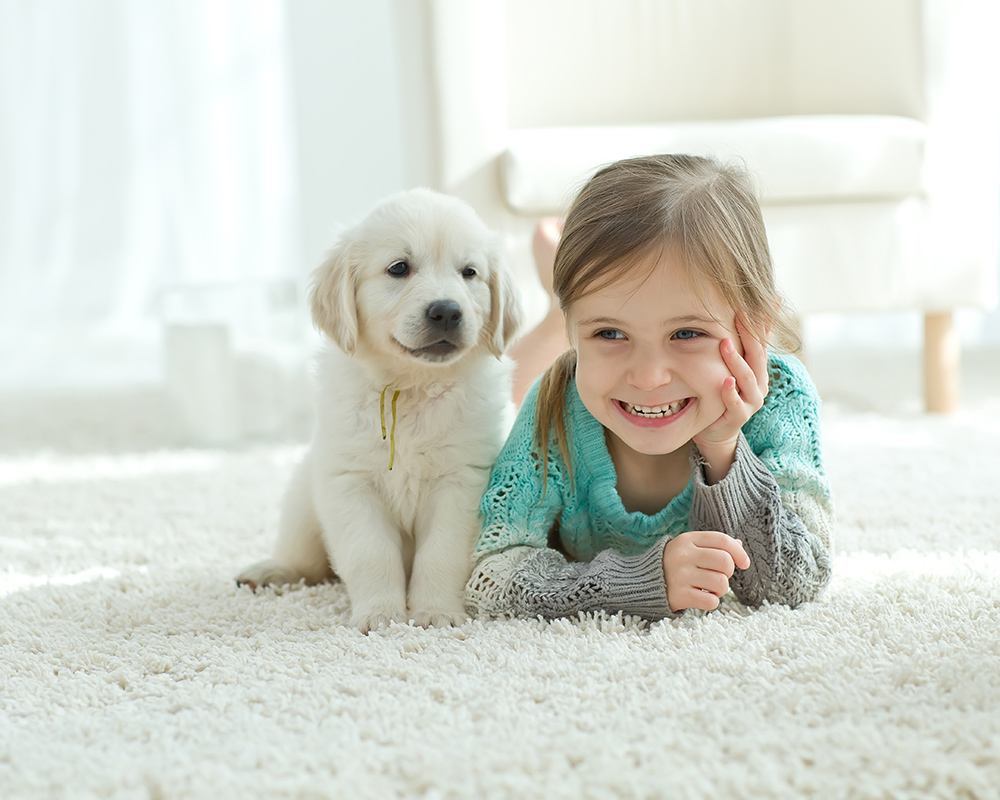 It is important that you are aware of how best to keep your carpets clean. This is a better alternative than stopping your pets going into rooms where you have carpets. Light coloured carpets are likely to be more affected by pet stains. However, it is important to remember that darker coloured carpets still experience the same level of dirtying. It just isn't as visible as it is on lighter carpets. 
What should you be aware of?
There are a range of issues pets bring for carpets. These include: 
Dirt: whilst animals are outside dirt and contaminants get trapped on their fur. This is then transferred into our homes when the return inside.
Saliva: bacteria is carried in dog's saliva. This isn't necessarily through drooling but from a dog resting on upholstery and carpets.
Dandruff: this is part of the reason as to why humans are allergic to pet and pet hair. It is thought that almost 10% of the population has such allergies.
The different issues can cause allergy problems, skin infections and make asthma symptoms worse. It is therefore really important that these contaminants are regularly removed.
Keeping on top of Removing Pet Stains – Regular Cleaning:
Between professional deep cleaning it is important to hover. This will pick up loose hair and particles within your carpet fibres. Grease from your pet's hair will spend less time on the carpet so will cause less issues.
It is also important to remove pet stains as soon as they are identified.
We are on hand to help with deep cleaning carpets and ensuring they remain free from pet stains. Furthermore, we offer home carpet cleaning for throughout Buckinghamshire, Hertfordshire and London. Call today to request a quote on 01296 294304.